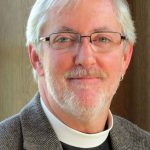 James Farwell is Professor of Theology and Liturgy and Director of Anglican Studies at Virginia Theological Seminary in the U.S. He is a priest of the Episcopal Church, a lifelong Anglican and, for 27 years, a practitioner in the Buddhist tradition of Soto Zen. He has entirely too many books to read for the years remaining to him, and a long list of monasteries and intentional communities still to visit; but, the older he gets, the more confident he is that, with God, no matter our circumstances, there is always enough.  
His fields of expertise include liturgical and sacramental theology; liturgy, suffering, and trauma; comparative theology; and theories of ritual and religion.
Dr. Farwell's most recent publications have interpreted Karl Barth through the lens of Dōgen's nondualist Zen; considered what Episcopalians can learn from Lutheran Eucharistic prayers; and reflected on the liturgical assembly in the light of the pandemic, written for Eucharistic Practice and Sacramental Theology in Pandemic Times under the auspices of the General Synod of the Anglican Church of Canada. Together with his Presbyterian colleague Dr. Martha Moore-Keish, he is currently at work on a handbook on sacraments and sacramentality to be published by Bloomsbury in 2022.
James Farwell Keynote – "Disruption AS Grace"
Dr. Farwell's keynote for us will draw together the emergent learnings of the conference in a reflection on "Disruption AS Grace" – on the essential dynamics of tradition and change, holding fast and letting go, being rooted and traveling light, and the importance of these dynamics in theology and practice for those who follow Jesus toward the reign of God.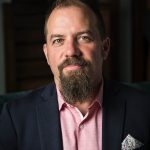 James K.A. Smith is professor of philosophy at Calvin University and serves as editor in chief of Image journal, a quarterly devoted to "art, mystery, and faith." Trained as a philosopher with a focus on contemporary French thought, Smith has expanded on that scholarly platform to become an engaged public intellectual and cultural critic. An award-winning author and widely-traveled speaker, he has emerged as a thought leader with a unique gift of translation, building bridges between the academy, society, and the church.
He is author of a number of books, including Who's Afraid of Postmodernism? (2006), Desiring the Kingdom (2009), Imagining the Kingdom (2013), How (Not) To Be Secular: Reading Charles Taylor (2014), You Are What You Love: The Spiritual Power of Habit (2016), Awaiting the King: Reforming Public Theology (2017) and, most recently, On the Road with Saint Augustine: A Real-World Spirituality for Restless Hearts (2019). 
His popular writing has appeared in magazines such as Christianity Today, First Things, and the Los Angeles Review of Books, as well as the New York Times, the Wall Street Journal, and USA Today. Jamie and his wife, Deanna, have four adult children, and live in the Heritage Hill neighborhood of Grand Rapids where they attend Sherman Street Christian Reformed Church.
Website: http://www.jameskasmith.com
Twitter: @james_ka_smith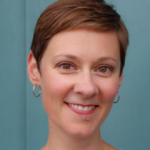 Elisabeth Cherland is a fourth-generation choral conductor as well as professor, singer, song leader, violinist, and Lutheran church musician. She lives out these callings as a Visiting Assistant Professor of Music at Gustavus Adolphus College in St. Peter, Minnesota. In addition to teaching choral methods, conducting, and music theory, she conducts the Choir of Christ Chapel and the Lucia Singers. Dr. Cherland earned a Doctor of Musical Arts degree in Choral Conducting at the University of Washington, a Master of Music Education with Certification degree from VanderCook College of Music, and a Bachelor of Arts in Music and English from Concordia College in Moorhead, Minnesota. 
A passionate and dedicated teacher, she taught choir and band at the middle and high school levels in South Dakota for 7 years, as well as private violin, voice, and piano lessons. She served as soprano section leader for both the Concordia Choir where she studied with René Clausen, and the Rockefeller Chapel Choir in Chicago under the direction of Randi Ellefson and James Kallembach. While in Seattle she was a frequent soprano and violin soloist. Elisabeth's research interests include women in academia, narrative research, choral settings of Emily Dickinson poetry, and song leading. Prior to her studies in Seattle, Elisabeth and her family spent two years at Holden Village, a Lutheran retreat center near Chelan, Washington where she was the Village Musician.
She lives with her partner Kent and their two sons, Elijah and Leif, in St. Peter. She loves doughnuts, bubble tea, laughing, knitting, running (when the temperature is perfect and the course is flat), and sunshine when it's available.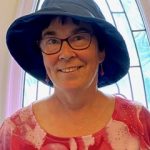 Elspeth MacEwan is a member of the Cathedral Labyrinth Guild in Ottawa, and a trained labyrinth facilitator (Veriditas). She is a graduate of the Expressive Arts Graduate Certificate program (Fleming College, Haliburton), and a community psychiatrist/psychotherapist with a holistic orientation.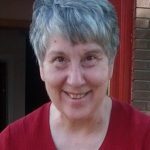 Rhondda MacKay Ordained in 1994, Rhondda served in several parishes in the Diocese of Ottawa until her retirement in 2018. While Associate Priest at All Saints, Westboro, she was instrumental in the installation of a Labyrinth in the courtyard in front of the church, was trained as a Veriditas Labyrinth Facilitator by Lauren Artress of Grace Cathedral in San Francisco, and organized a number of devotional activities around labyrinths. Since her retirement, she has remained active in ministries including the Cathedral Labyrinth Guild and All My Relations Circle, following up on the Calls to Action of the TRC. She has also been developing an art practice.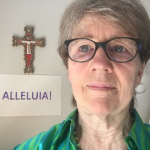 Maylanne Maybee is a deacon serving at St. George's Anglican Church in Montreal.  She is principal of the United Theological College within the Montreal School of Theology, and is a member of the Joint Anglican-Lutheran Commission.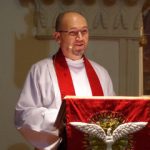 Todd Townshend (he/him) is Bishop of the Anglican Diocese of Huron and lives in London, ON. He has served four congregations in Huron, holds a ThD in Homiletics, and taught Preaching and Contextual Theology at Huron University College for twenty years where he most recently served as Dean of Theology from 2012 to 2019. Todd is married to Stacey and they are parents to Tyne, Seth, and Samuel.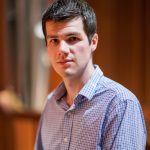 Joshua Zentner-Barrett is an organist, liturgist, and musical enlivener, who seeks to engage the community in a full experience of the sacred through music. He believes that music can serve to bridge the gap between diverse expressions of faith, engaging all people in witnessing to the love of God.
Josh is the Director of Music for Anglican Studies at Saint Paul University and Minister of Music at Kanata United Church, as well as a Master's student in liturgy at Saint Paul University. He is an Associate of the Royal Canadian College of Organists, and holds degrees in Sacred Music and Organ Performance from Wilfrid Laurier and Southern Methodist Universities.
When he's not making music, you can often find him biking or skiing around downtown Ottawa and eating too much gelato. You can visit him online here: www.jzentnerbarrett.com.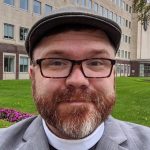 Andrew Rampton (Moderator) is a priest in the Diocese of Rupert's Land, serving at Holy Trinity Church, Winnipeg. He holds degrees in history and liturgical theology. In addition to parish ministry, Andrew teaches and gives workshops and presentations about worship and liturgy. He is a member of the International Anglican Liturgical Consultation. Prior to ordained ministry, he worked in non-profit administration and as a parish organist and choirmaster for a decade.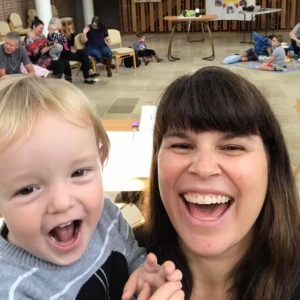 Anne Anderson is a pastor in the ELCIC, Community pastor, and Recruitment director at Martin Luther University College. She is also a pastor with the community of Thirdspace at Luther (an alternative worshipping community of the Eastern Synod), and a PhD candidate in Human Relationships in Pastoral Leadership. She is Mom to two fantastic kids, Finn and Nate, and partner to fantastic human Trev. Anne loves music and reading and good food and boot camp and a great big belly laugh.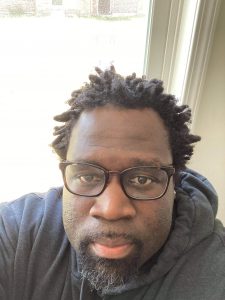 Steve Greene is blessed to be married to Tracy and to be the father of seven! He is serving the Anglican communities of St. Luke's and St. Thomas the Apostle, both located in Cambridge.
He was ordained in 2016 and priested in 2017 and continues to wrestle with his faith, his theology and how to faithfully live, teach and preach the Good News to the people.
Debbie Lou Ludolph As Dean of Chapel for over a decade at Martin Luther University College,  Debbie Lou Ludolph facilitates worship teams and crafts worship in a multi-faith, multi-cultural context. Recently completing a doctorate that explores the "in-between spaces" singing together can offer, Debbie Lou's experience includes nurturing the learning edges of Inshallah, the singing community at Luther. For a decade, she served as Director of Worship Ministries of the Eastern Synod and currently teaches courses in Practical Theology and Leading Congregational Song at Luther. Debbie Lou has led workshops for Music that Makes Community, the North American Hymn Society, and national/synodical events of the ELCIC. She is Companion of the Worship Arts 2006.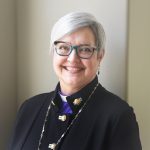 The Rev. Susan Johnson is the Lutheran National Bishop. In June 2007, the National Convention of the Evangelical Lutheran Church in Canada (ELCIC) elected her to serve as the first female National Bishop of the ELCIC. Delegates to the 2019 National Convention affirmed her leadership and re-elected Bishop Johnson to a fourth term as National Bishop.
Bishop Johnson is active in the international Lutheran community. She is committed to the work of ecumenism, full communion, reconciliation, and passionate about engaging the church in a call to spiritual discipleship. She has led the church to speak out in several areas of justice and is actively involved in the work of KAIROS.
Born in Saskatoon, Saskatchewan, Bishop Johnson is the daughter of Rev. Donald and Lois Johnson, and comes from a long line of pastors on both sides of her family.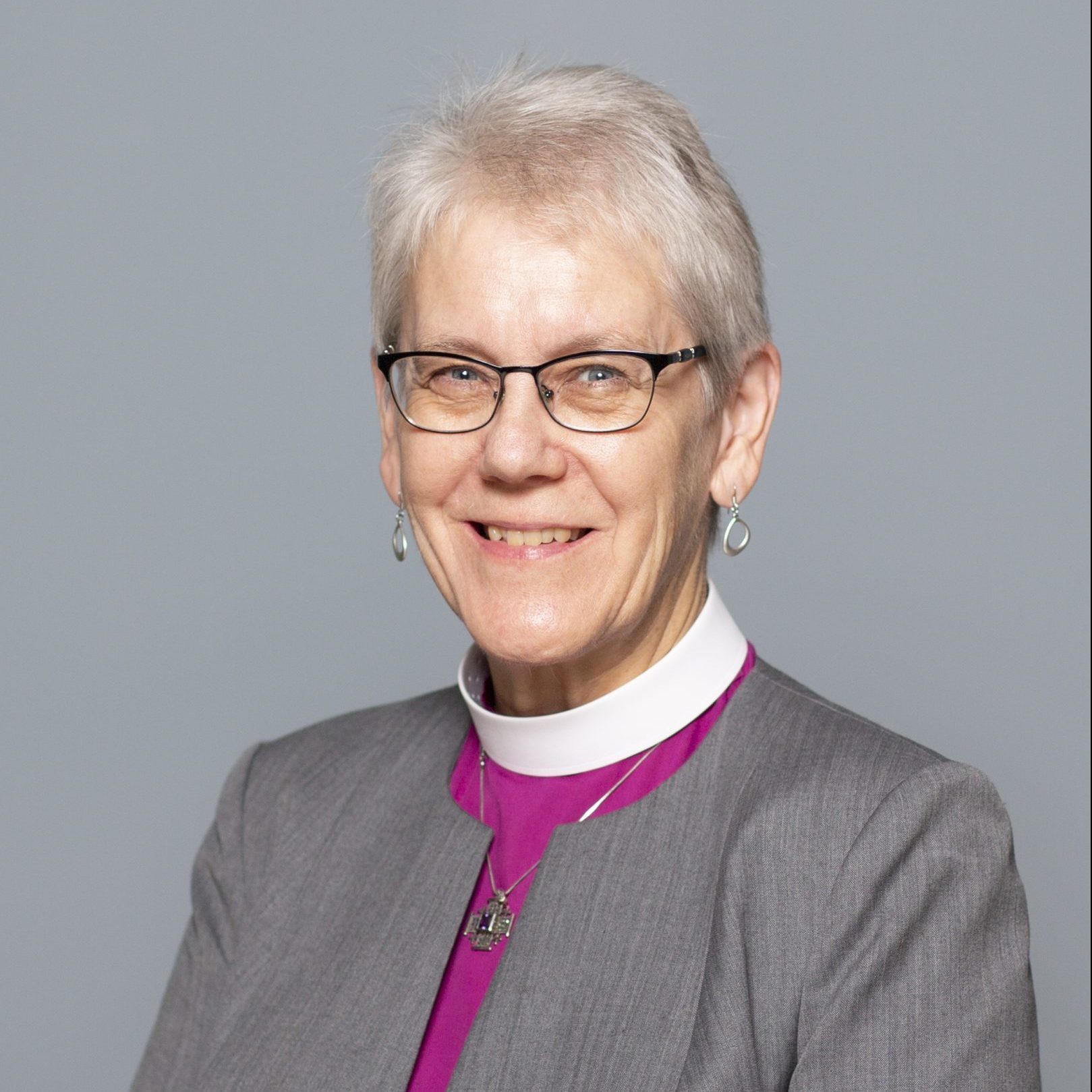 The Most Rev. Linda Nicholls was installed as Primate of the Anglican Church of Canada on July 16, 2019. Previously she served the Church as Bishop of Huron (2016-2019), Area Bishop of Trent-Durham, Diocese of Toronto (2008-2016), Coordinator for Dialogue for Ethics, Interfaith Relations and Congregational Development at the national office, and almost twenty years as a parish priest in the Diocese of Toronto. With degrees in music (BMus) and education (BEd) Linda taught high school music and math at Woodstock International Christian School for five years before theological studies at Wycliffe College (University of Toronto) and ordination as a deacon (1985) and priest (1986). She also holds a Doctor of Ministry degree (University of Toronto, 2002).
In addition to her commitment to healthy vibrant parish communities, Linda has engaged in the renewal of the healing ministry in congregational life; ethics in healthcare; spiritual direction; national theological commissions and ecumenical dialogue. She has served as the Co-Chair of the Anglican Roman Catholic Dialogue in Canada and is a member of the third Anglican Roman Catholic International Commission (ARCIC III).
Linda delights in opportunities to exercise her gifts as a teacher in leading retreats and conferences. Choral singing, wilderness canoeing and walking fill her recreation time along with her duties as staff to a cat.
More can be found at https://www.anglican.ca/primate/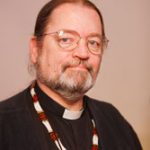 The Most Rev. Mark MacDonald became the Anglican Church of Canada's first National Indigenous Anglican Bishop in 2007,  after serving as bishop of the U.S. Episcopal Diocese of Alaska for 10 years. In 2019 now Bishop MacDonald was elevated to Archbishop.
This was a home-coming of sorts for Archbishop MacDonald, who had attended Wycliffe College in Toronto and served as a priest in Mississauga, Ont.
Archbishop MacDonald was born on Jan. 15, 1954, the son of Blake and Sue Nell MacDonald. He holds a B.A. in religious studies and psychology from the College of St. Scholastica in Duluth, Minn., an M.A. in divinity from Wycliffe College, and did post-graduate work at Luther-Northwestern Theological Seminary in Minneapolis.
He has had a long and varied ministry, holding positions in Mississauga, Ont., Duluth, Minn., Tomah, Wis., Mauston, Wis., Portland, Ore., and the southeast regional mission of the Diocese of Navajoland. Immediately prior to his ordination to the episcopate, Archbishop MacDonald was canon missioner for training in the Diocese of Minnesota and vicar of St. Antipas' Church, Redby, Minn., and St. John-in-the-Wilderness Church, Red Lake, Red Lake Nation, Minn.
He is the board chair for Church Innovations, Inc., and a third order Franciscan. Archbishop MacDonald and his wife Virginia have three children.